MEMPHIS, Tenn., November 18, 2020 – Lehman-Roberts Co. and sister company Memphis Stone & Gravel, a leader in the highway paving, construction, asphalt and aggregate industry, is pleased to announce the appointments of Nicole Billingsley as an Accounting Specialist and Jacqueline Rodriguez as a Logistics Dispatcher. Billingsley reports to Monica Otieno, Assistant Controller and Rodriguez reports to Michael Ellis, Vice President of Construction.
"With her depth of knowledge in accounting, I am confident that Nicole will bring valuable insight and expertise to our team," said Otieno. Ellis mirrored Otieno's delight with the new additions to the team,  stating, "the insight and unique perspective Jacqueline brings to our logistics operations positions her as a key player in our family of company's never-ending journey of continuous improvement."
In her new role as Accounting Specialist, Billingsley will be responsible for accounts payable and accounts receiveable efforts. Billingsley previously worked at Independent Bank, where she specialized in loan control and accounts receivable. She studied psychology at the University of Tennessee at Martin.
As a Logistics Dispatcher, Rodriguez will assist in managing company logistics and improving efficiency throughout operations. In her former role with UST Logistics, Rodriguez served as General Manager, where she ran the location, engaged with independent contractors and coordinated deliveries of appliances and furniture. She served in the Marine Corps for 4 years, earning her Computerized Aircraft LDP System certification. In addition, she is also certified in preparation of shipping hazardous materials.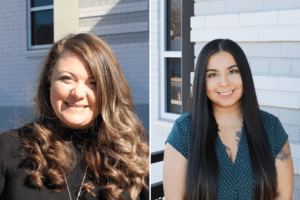 About Lehman-Roberts and Memphis Stone & Gravel 
Lehman-Roberts and sister company Memphis Stone and Gravel, have been a part of the fabric of Memphis for more than a combined 180 years. Now in its fourth generation of family ownership, the family of companies continues to build upon a long tradition of quality, trust and strong managerial leadership that distinguishes them among competitors in the highway construction and aggregate industries. With an impressive record and vibrant leadership, it is well poised for its next 180 years of success. For more information, please call (901) 774-4000 or visit www.lehmanroberts.com.