MEMPHIS, Tennessee, January 26, 2021 – Lehman-Roberts Co. and sister company Memphis Stone & Gravel, a leader in the highway paving, construction, asphalt and aggregate industry, is pleased to announce the appointments of David Adkison as Purchasing Agent/Inventory Manager, Taylor McPherson as Director of Communications and Community Engagement, and Jeremy Ramberg as Director of Shared Services.
"Our mission to continue investing in our communities is tremendously strengthened by the support of teammates who help us see this vision come to fruition," said Pat Nelson, Chairman of the Board. "David, Taylor and Jeremy each bring their own unique set of skills that will ultimately impact our people, our mission partners and our operations in a positive way."
In his role as Purchasing Agent/Inventory Manager, David will play a key role on the Asset Management team with his support of our field operations. His day-to-day duties will include inventory control, purchasing needed supplies and timekeeping. David joins the family of companies with extensive experience in warehouse management, most recently with Barnhart.
As Director of Communications and Community Engagement, Taylor will play a role in cultivating a culture centered on the core values of the companies through external communications, as well as internal communications and events relative to all team members. In addition, she will also be responsible for building and nurturing relationships with non-profits and mission partners, determining how the family of companies can best support and serve them.
Serving as Director of Shared Services, Jeremy will assume leadership of services shared across the entire family of companies. He will start by overseeing the organization's safety and continuous improvement efforts, followed by other operational areas in the future. Jeremy brings with him a depth of experience, having held many leadership positions in the U.S. Navy. Most recently, he served as the Commanding Officer at Camp David, the Presidential Retreat.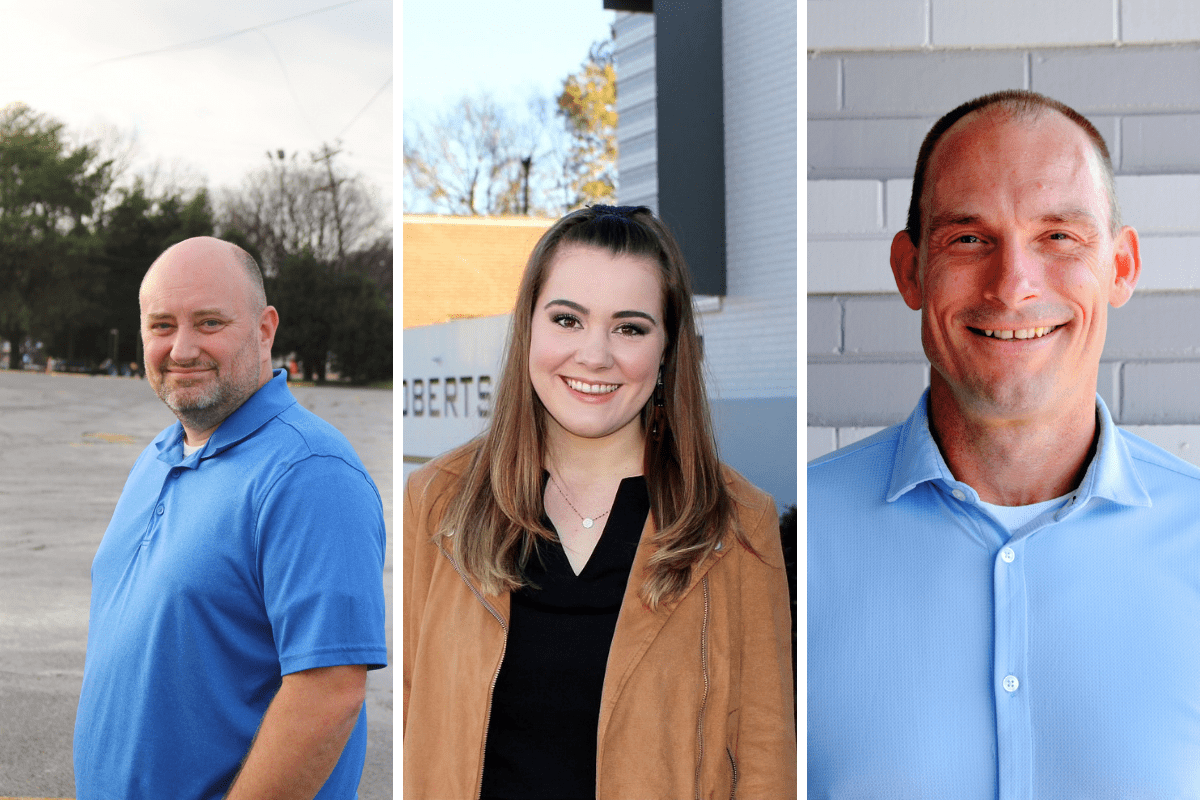 About Lehman-Roberts and Memphis Stone & Gravel
Lehman-Roberts and sister company Memphis Stone and Gravel, have been a part of the fabric of Memphis for more than a combined 180 years. Now in its fourth generation of family ownership, the family of companies continues to build upon a long tradition of quality, trust and strong managerial leadership that distinguishes them among competitors in the highway construction and aggregate industries. With an impressive record and vibrant leadership, it is well poised for its next 180 years of success. For more information, please call (901) 774-4000 or visit www.lehmanroberts.com.