For more than 110 years, our company has been supplying the Mid-South with high-quality aggregate for construction projects ranging from asphalt construction to playgrounds. However, our success is not based upon the work we've done. Rather, the values to which we esteem have led to more successful business. Watch as our leaders describe how we live out those core values daily.
We call them our "Core Four" and they are central to how we operate our companies.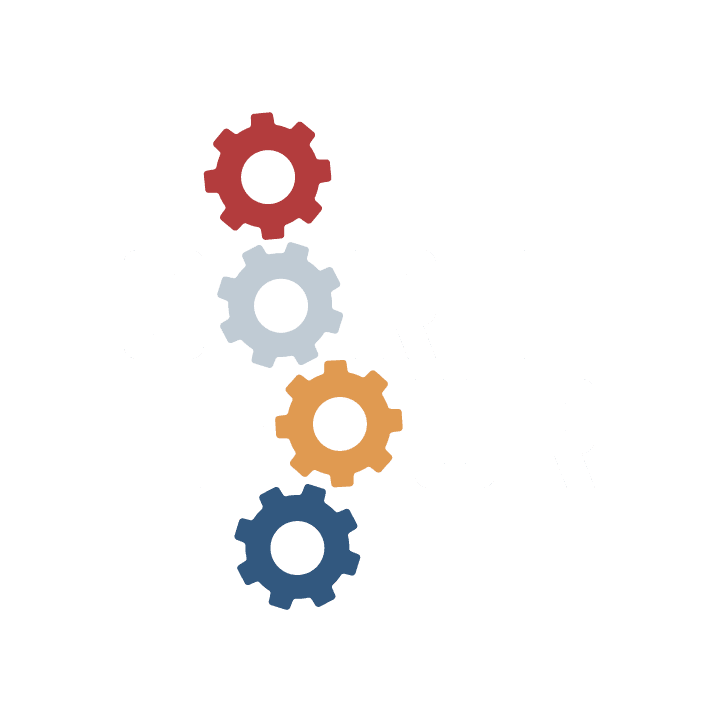 Humility
We seek service to others over self. Every member of our team exhibits this respect through a willingness to do whatever is necessary for the greater good – for each other, our mission partners, and the community at large.
Stewardship
Many people who went before us have worked hard to establish the reputation and success of our companies. We know that what we leave for the next generation depends upon the care we take for today's resources.
Continuous Improvement
We never settle for "good enough." Instead, we pursue excellence in all things by striving daily to perform to the best of our personal and professional abilities – all while improving upon yesterday's performance.
Relationships
Every value listed above is hollow without relationships. People are what this company is about – the people we serve and the people we serve alongside.
Our plants and facilities operate in the most responsible and technologically advanced methods to ensure the land entrusted to us – and the surrounding neighbors – are taken care of. We are committed to the quality of our work, the development of our community, and the safety of everyone involved in what we do.
At Memphis Stone & Gravel, we're committed to investing in the safety of our team. The safety of our workers, our neighbors, and local wildlife rely on the effectiveness of our safety protocols, and we're proud that Memphis Stone & Gravel has been consistently recognized for our safety efforts.
We're invested in the communities where we live and work. Our team invests resources into local organizations and charities, and every bit of property we mine is reclaimed for beautiful landscapes and professional use long after we've finished the job.
Throughout our history, Memphis Stone & Gravel Co. has been nationally and locally awarded for our dedication to cleaner, safer, and efficient aggregate mining.
1890's
C.D. Smith and W.L. Smith started out as contractors on the Santa Fe Railroad across the Mojave Desert, the Yellow Dog Railroad in MS and part of the New York City Subway System. They later became involved in mining near Birmingham, AL.
1910
To fill the need for aggregates for railroad and road construction, the Smiths leased and/or purchased gravel properties in Camden, TN and Iuka, MS. C.D. Smith along with L.K. Thompson purchased The Exchange Building for the corporate office of the now official Memphis Stone & Gravel Co. C.D. Smith became the company's first president.
1925
W.L. Smith, brother of C.D. Smith, was named President. Followed by his son, W.L. Smith, Jr., they led the company for 17 years.
1926
Initially focused on providing base material and roadway surfaces, Memphis Stone & Gravel Co. opened their first wash plant in Iuka, MS. Washed gravel would later become the company's main focus.
1942
To assist with the war effort, Memphis Stone & Gravel Co. was the prime contractor for Dyersburg Army Air Base and Murfreesboro artillery ranges. They also provided the base materials for the Milan arsenal and graveled and surfaced north Mississippi.
1952
Jesse S. Cooper was named President.
1956
C. D. Smith II is elevated to President when Jesse S. Cooper is elevated to Chairman of the Board until his retirement in 1962.
1958
Upon the passing of C.D. Smith II, L.C. Ring was named President and Treasurer by the Board of Directors.
1965
Memphis Stone & Gravel Co. purchased 48 acres of land in DeSoto County, MS, which became the site of the Airways Plant. After the closing of the plant, the land was reclaimed and is now the site of CarQuest Auto Parts and Campbell Clinic.
1969
L.C. Ring was elevated to the Chairman of the Board and Swayne Latham, Jr. was named President.
1972
All Memphis Stone & Gravel Co. stock was purchased by Construction Aggregates, Inc. James J. Madison, who was the President and sole stockholder of Construction Aggregates, was also a stockholder and President of Lehman-Roberts Co.
1975
The Duke Plant opened and began mining the clay gravel that was used to construct the north loop of I-240 and the Arlington airport.
1978
The Atkins Pit near Collierville was closed and the land sold. After reclamation, the land was developed for residential use and is now the Bray's Station subdivision.
1979
A gravel plant in Love, MS was purchased from Mid-South Gravel Co. This plant still serves as our Love Plant today.
1982
Memphis Stone & Gravel Co. began providing the double-surface treatment on the Natchez Trace.
1983
North Plant opened, replacing the Duke Plant, and Batesville Wash Plant opened.
1985
William H. Brown succeeds Swayne Latham as President of Memphis Stone & Gravel Co.
1988
Memphis Stone & Gravel Co. was merged into its parent company, Construction Aggregates, Inc., forming one company known as Memphis Stone & Gravel Co.
1995
The Anderson Plant, just south of Pleasant Hill Road and east of I-55 in DeSoto County became operational. The plant served the area until 2015.
1998
The Fly Plant in Grenada, MS opened.
2002
Upon the retirement of William H. Brown after 40 years of service to the company, Hal Willford was named President.
2005
The future Senatobia Plant was permitted. According to the MDEQ Office of Geology, this site will be the largest permitted gravel resource in the state of Mississippi.
2006
Perry Plant opened in Senatobia, MS
2010
Memphis Stone & Gravel Co. celebrates 100th anniversary.
2016
DeSoto Plant opened just south of Southaven after the nearby Anderson Plant was closed.
2017
Upon the retirement of Rick Moore, his son-in-law, Pat Nelson, is named Chairman of the Board of Directors.
2019
The home office is moved to 670 South Cooper Street. Roberts Family Companies is formed.