MEMPHIS, Tenn., December 16, 2021 – Memphis Stone & Gravel, a leader in the aggregate industry, was awarded a Louis Griesemer Sterling Safety Award by the National Stone, Sand & Gravel Association (NSSGA) for safety merit.
The company received the bronze designation within the medium size category for demonstration of safety excellence throughout the four wash plants in operation last year –  DeSoto, North Plant, Perry and Fly.
"We are very proud of our four plant crews in operation last year for earning this prestigious safety award," said John Paul Finerson, VP of Production. "While we had an exceptional year in 2020 in regards to safety, we must stay diligent and set our sights on earning the Silver and Gold status of this award."
Created in 1994, the Louis Griesemer Sterling Safety Award recognizes companies that have the lowest total accident incidence rate for the previous year in their category among NSSGA members. Sterling Awards recognize member companies that achieve the lowest injury incidence rate for the previous calendar year in their size category.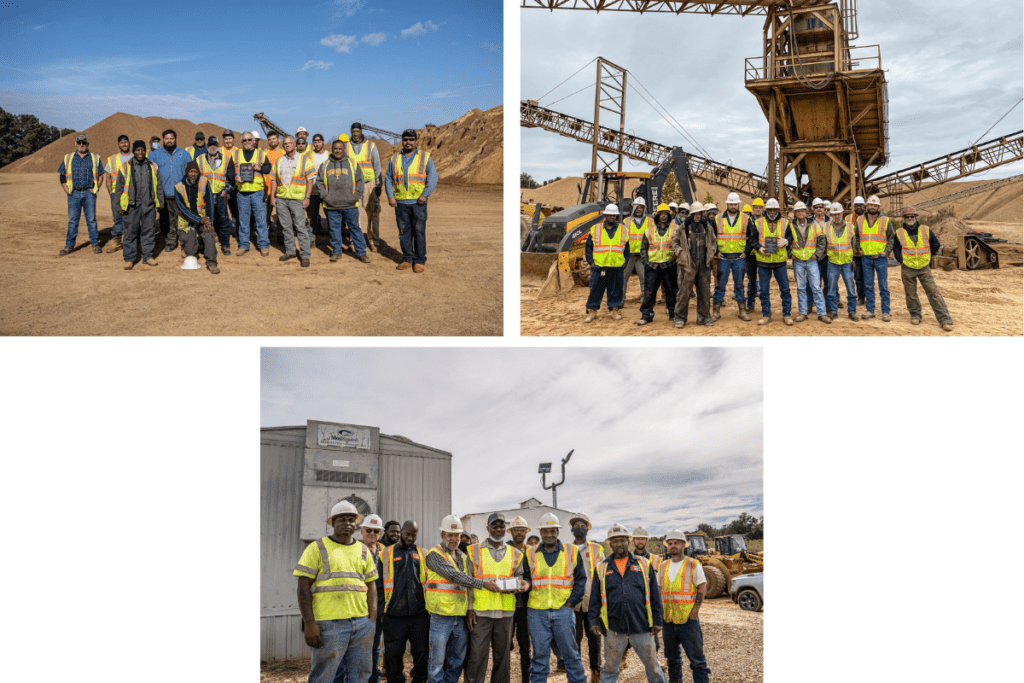 About Memphis Stone & Gravel and Lehman-Roberts
Memphis Stone and Gravel and sister company Lehman-Roberts, have been a part of the fabric of Memphis for more than a combined 190 years. Now in its fourth generation of family ownership, the family of companies continues to build upon a long tradition of quality, trust and strong managerial leadership that distinguishes them among competitors in the highway construction and aggregate industries. With an impressive record and vibrant leadership, it is well poised for its next 190 years of success. For more information, please call (901) 774-4000 or visit www.msgravel.com.