When thinking about a mining site, more often than not, you will think of the materials being extracted, the equipment, and the plant itself. However, it takes a heavy lift and a number of people working behind the scenes to prepare those plant sites. Two unsung heroes making this happen for Memphis Stone & Gravel are Dewayne Sanders and Dylan Bolton.
Both having been with the family of companies for 21 years and 8 years, respectively, Dewayne and Dylan work as one of the first lines of site preparation on the Southern Stripping Crew. While their work takes them to an array of locations, the pair is currently working to prepare a new wash plant in Love, Mississippi.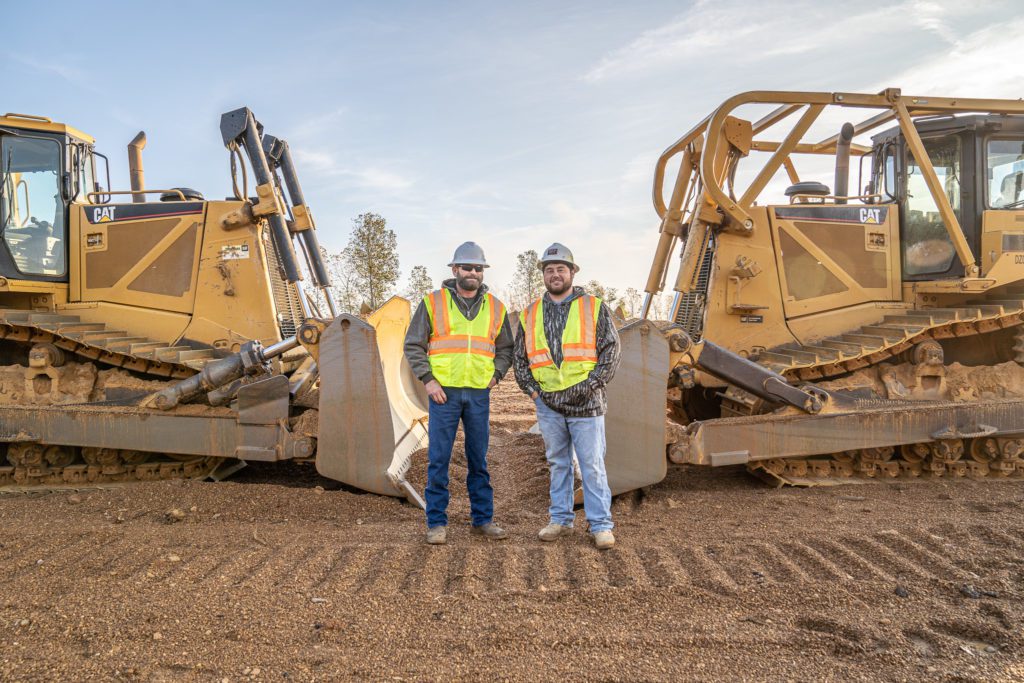 So, what comes with a typical day for this crew? Corbin Moore (Geologist/QA/QC Specialist) shared, "These two guys are the ones working behind the scenes to clear the land and remove brush so that when the contractors come in, everything is ready for them to get going."
When wash plant prep isn't needed, the duo is known to "go where the work is needed." Sometimes, that involves pushing sand and other materials to assist active wash plants, building conveyor roads, helping with reclamation efforts when plant sites are no longer active, and much more. Corbin closed with, "These guys fly under the radar, but they are essentially the eyes and ears out there. They also have to abide by strict guidelines and permits as far as what they can/can't clear and limits of disturbance for the land. There's more to it than just clearing all trees in sight."
When talking to Dewayne and Dylan, it doesn't take long to see the pride they take in this important work. In any given year, it's estimated that they run equipment for 2000+ hours each. Thus, it comes as no surprise that both gentlemen are known as very talented operators.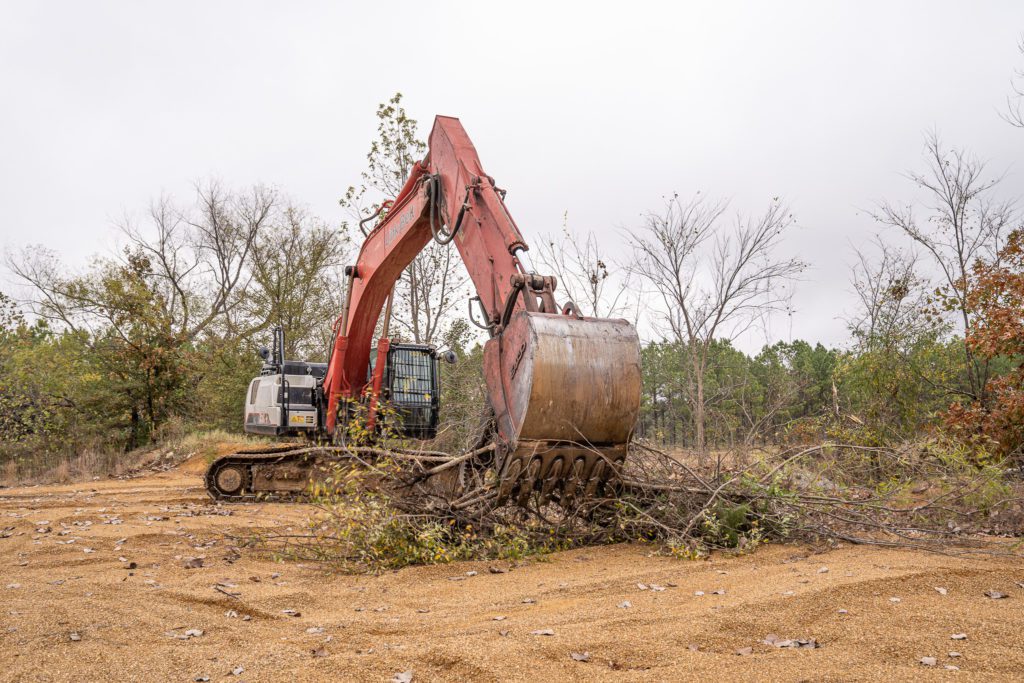 Their supervisor, Eddie Ragsdale (Wash Plants Superintendent) spoke of the strengths each possess with our core values. He remarked, "Dewayne is a strong example of stewardship and continuous improvement. He does an excellent job caring for equipment and is always looking for better ways of doing the work." Eddie joked, "Dewayne is as good of an operator as one can be. He's always been involved with this kind of work."
"Dylan continuously demonstrates humility and continuous improvement," said Eddie. "He's willing to do whatever it takes to get the job done, whether that's running the dozer, putting in pipes, or more. When his father worked for our company, he had Dylan on a dozer since he was knee-high. Dylan has picked up on new ways of doing things over the years."
Eddie closed with, "Dewayne has had a fruitful career that only continues to get better, and Dylan's future is bright with Memphis Stone & Gravel." We thank these two for their unseen efforts that are crucial to what helps our company run smoothly!