Memphis Stone & Gravel and sister company Lehman-Roberts, a leader in the aggregate, construction, highway paving and asphalt industry, is thrilled to announce the recent appointment and onboarding of Bobby Runions to Assistant Superintendent of Plant Maintenance.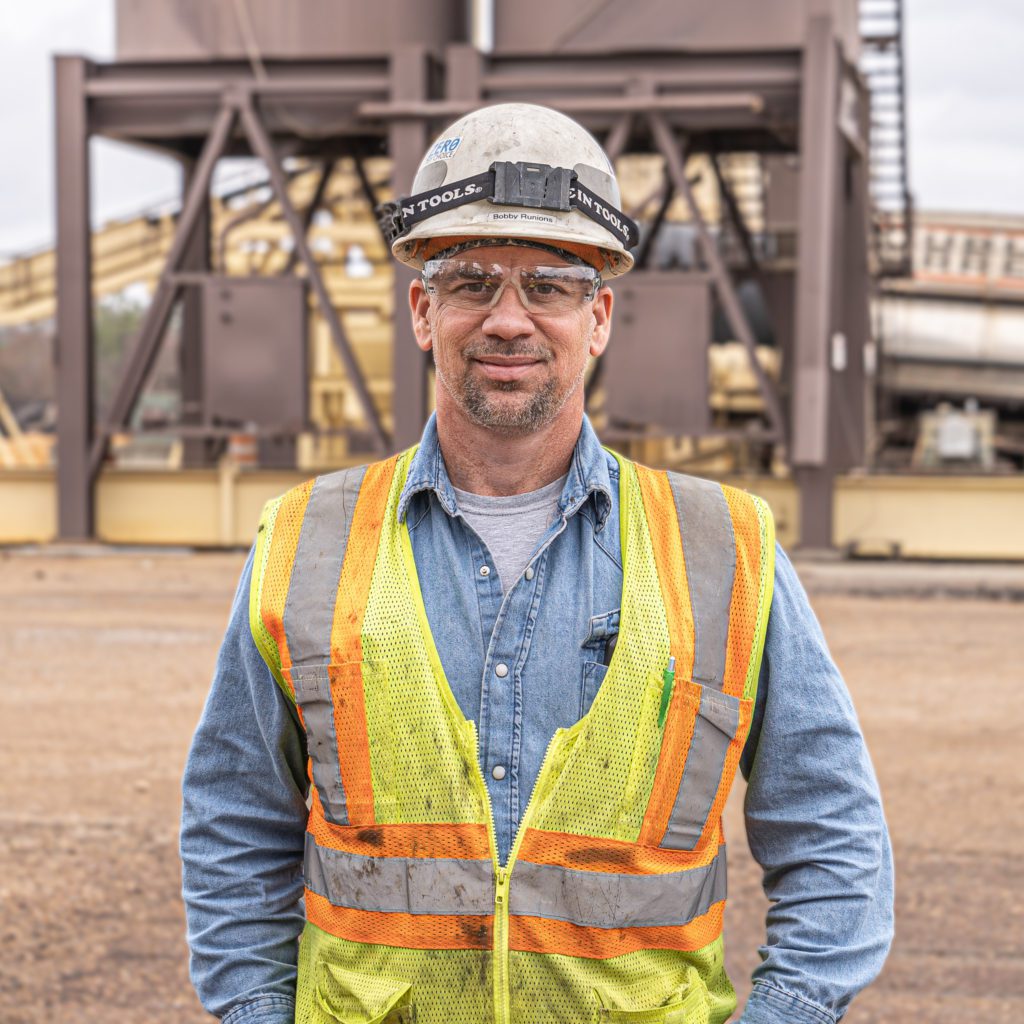 In this role, Runions will serve as a key member of the Production & Manufacturing Division by assisting with managing the maintenance shop and field maintenance processes, which include: asphalt and wash plant maintenance, repair planning/scheduling, employee hiring, and training, all while efficiently overseeing the safety of personnel and quality of workmanship.
Bobby joins the family of companies with years of experience in the industry, most recently serving at a cement plant in South Carolina. The early years of his career exposed him to numerous opportunities at copper mines and quarries, even working at a cement plant in Jamaica for a period of time.
"Bobby has joined Richard Shankle's team with a vast amount of knowledge in industrial maintenance," said John Paul Finerson, VP of Manufacturing. "In fact, much of his most recent experience in portland cement production and mining maintenance relates directly to our maintenance processes."
John Paul went on to remark, "We are looking forward to having his outside perspective brought into our maintenance management." Richard Shankle, Superintendent of Plant Maintenance and Bobby's direct supervisor, added, "We're excited for Bobby to be here. I think he'll be a great asset."
In his free time, Bobby enjoys watching his youngest play a variety of sports, hunting, and fishing.